Chiropractor Bethesda, MD
Comfort and convenience are the hallmarks of Bethesda Spinal Health and Wellness office operations. To ensure your convenience, below is the information you need about our hours, location, appointment scheduling, insurance acceptance and billing.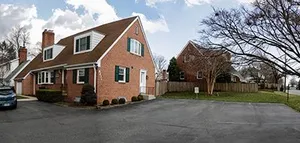 Bethesda Spinal Health and Wellness
9211 Old Georgetown Road
Bethesda, MD 20814
(301) 897-5553
Monday: 9:00 AM - 3:00 PM
Tuesday: 9:00 AM - 3:00 PM
Wednesday: 9:00 AM - 3:00 PM
Thursday: 9:00 AM - 3:00 PM
Friday: 9:00 AM - 12:00 PM
Saturday: 9:00 AM - 11:00 AM By Appointment ONLY
Sunday: Closed
Click here for door to door driving directions
Appointments
Same day appointments.
Flexible hours to meet your needs.
Special New Patient appointment times.

Payment Policies
Payment for all chiropractic services is due at the time of your appointment. We accept payment with MasterCard. VISA, Discover and American Express as well as personal checks. When applicable, we also accept insurance coverage from leading private insurance carriers.
Insurance and Billing
We accept most traditional insurance plans. Please contact our office to verify acceptance of your plan. Qualifications for insurance coverage may differ due to the uniqueness of each procedure.
Accepted Insurance Carriers
Blue Cross/Blue Shield of Maryland
Medicare
Multi-Plan